We're open for enrollment now!
Launch offer ends in…

"Play me a song", she says.
Your friends are always asking. They know you play guitar and want to hear you play a few songs. They gather on the couch and wait for you to begin but what can you play for them? Sure, you've practiced chords and a few scale exercises but what can you actually play right now to entertain your friends?


"Er, but I only play riffs"
Suddenly you come to the embarrassing realization that despite learning guitar for a few years, you've got nothing to play. You only know the beginning of songs or a few cool riffs but haven't yet learnt to play a whole song through. It's kind of awkward. Are you really going to play them some open chords with different strumming patterns?
Have something to play them
Your friends don't want to listen to the chord and scale exercises you practice over and over again, they want to hear songs they know and love, and can sing along to.
Learning full songs means you get to apply all you've learned so far in a real life musical situation.
By doing this you not only improve your repertoire but also get a deeper understanding of the compositional elements, the techniques, tone, and theory used by some of the master songwriters and legendary guitar players.
6 great songs with all the learning resources in one place
It's nice to actually be able to play something when someone asks instead of just showing a bunch of chords. But the stuff you need to learn is usually scattered all over the internet. Finding the good quality tab, a video tutorial, a decent backing track, advice on getting the same sound and an explanation of the theory usually means trawling through at least 6 different websites. But not now! You get access to all of this here.
From simple to intermediate level
These songs have been chosen for their popularity and to cater to a range of skill levels – there's something for everyone. And even if a few of these are too tricky for you right now you can circle back to them in 6 months because you get lifetime access to this course.
Get in-depth tutorials on how to play:
Evil Ways – Santana
Funk #49 – Joe Walsh/James Gang

Up Around the Bend – Creedence Clearwater Revival
All Right Now – Free
Mississippi Queen – Mountain
Let it Be (solos) – The Beatles
What you get inside
•
38 instructional videos
taking you though each classic song section note-by-note
•
Full downloadable tab
transcriptions in .pdf format
•
Guidance on how to get the sound
and discussion of the gear used by the original artist
•
Professionally recorded backing tracks
so you can play along
•
Discussion of the theory
behind the music
Launch offer ends in…

SORRY BONUSES HAVE EXPIRED :(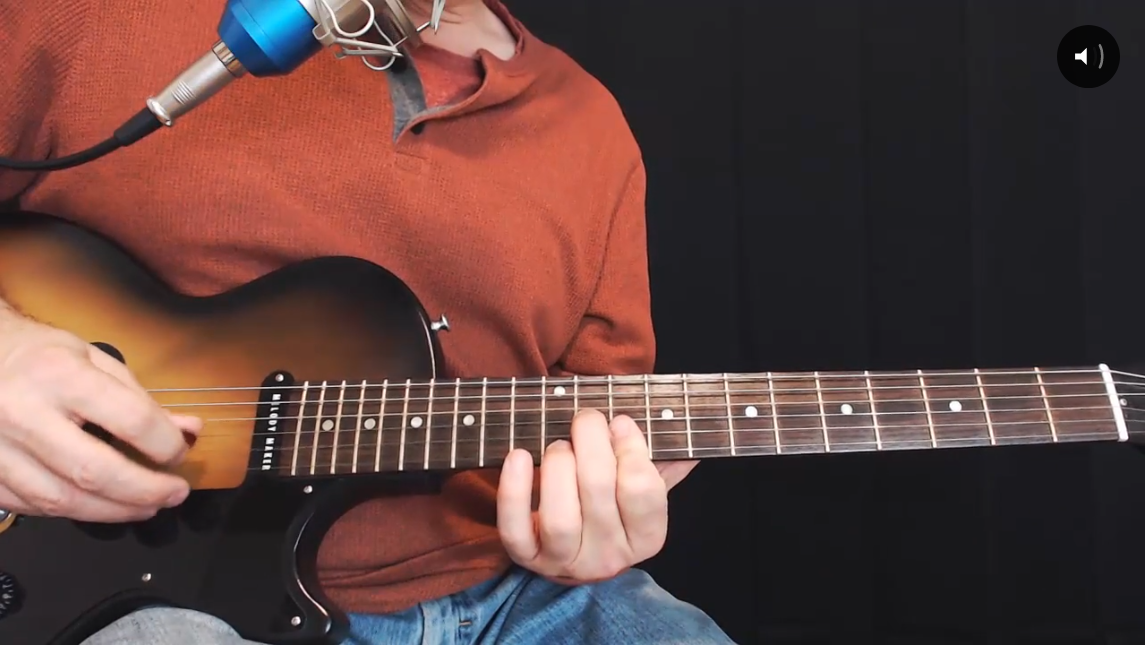 In depth up-close video instruction
Each section of the song is broken down into bite-sized pieces so you learn more easily.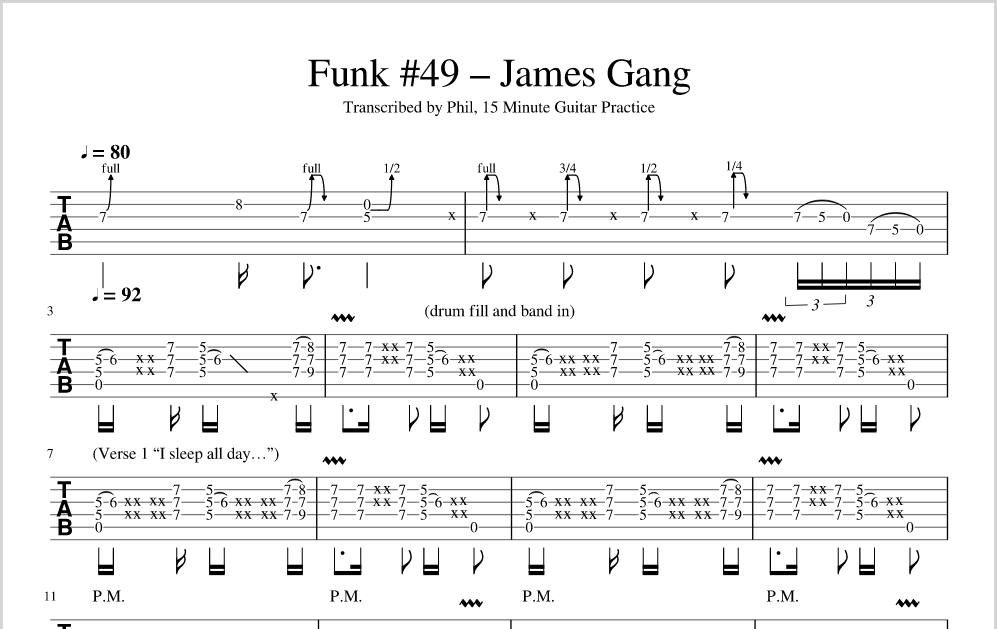 Full downloadable tab transcriptions
Each song comes with high quality tab transcribed by your instructors detailing each section of the song.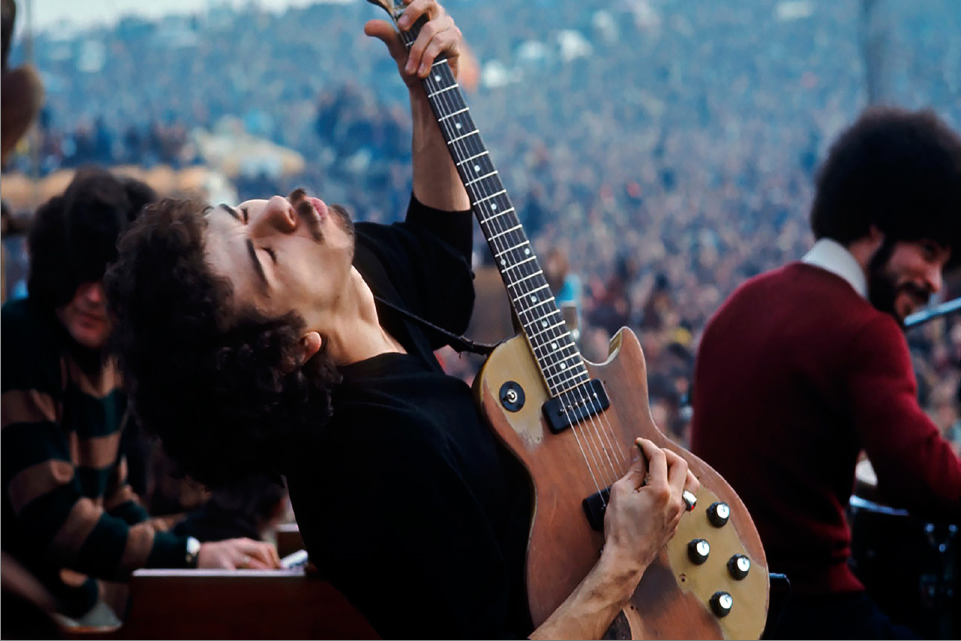 High quality backing tracks
Downloadable professionally recorded backing tracks means you can practice and play along.
Bonuses go away and price goes up when this counter hits zero

Quit hunting for the all the pieces
Learning a song usually means you need to scour the internet for 5 or 6 learning resources but in Rock Guitar 1970 you get everything together in one place.
38 video tutorials guide you through learning the songs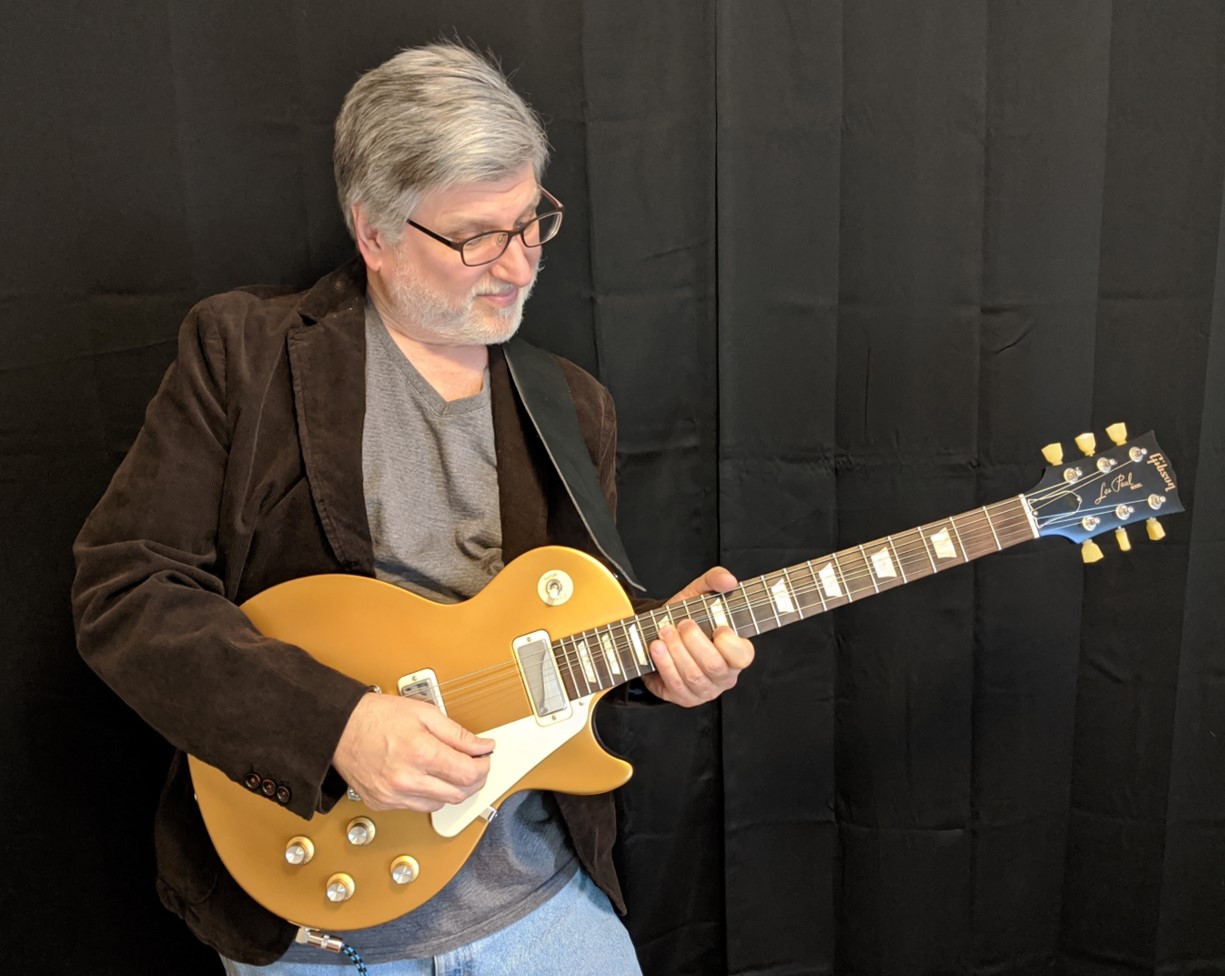 Hi, I'm Mark.
I grew up in Detroit, USA and I've played guitar for over 45 years - and taught students for 30 of them. I've played in bands from R&B/Motown to Bluegrass to Rock. I enjoy all sorts of music, mostly how much fun it is to play and share with others. Now I get to work with Phil, a cat 1/2 way around the world from me. How cool is that?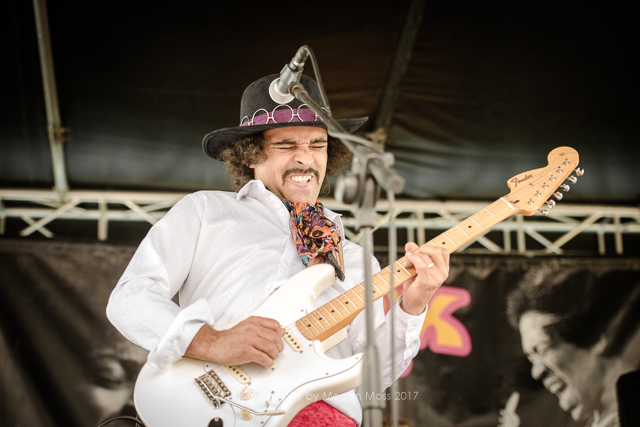 Hi, I'm Phil from 15 Minute Guitar Practice
I've taught guitar for 26 years and I play in a touring Jimi Hendrix Tribute Show. I grew up in the UK and I love blues, rock, metal, funk, soul and jazz. In fact they're isn't much I don't like – but I draw the line at jazz fusion. Mark and I thought this would be a great project to collaborate on, so we did just that.
Frequently Asked Questions
How long do I get access to this course?
There is no expiry on your course access, you get full and immediate lifetime access.
Some of these songs seem above my current level of ability
The course teaches songs for a range of skill levels. If you don't feel confident that you can play all of them right now, don't worry – you have lifetime access so you can come back in 3–6 months or even in a year when your skills are improved to tackle the ones that challenge you.
What if I get stuck or confused and need to ask for help?
There are several ways to get help: Reach out via email, comment directly below the lessons or post to the Rock Guitar 1970 student Facebook community. The last two are preferable as other students who may have the same question/issue as you can view the answers when we reply.
Will there be a Rock Guitar Volume 2?
Volume 2 is in the planning stage but are waiting to see how this course is received. Be sure to give your feedback when you complete the course so we can make our next course even better.
Why only 6 songs?
We think it provides a manageable number for focused in-depth teaching while avoiding having so many songs that students don't have the time to learn all of them.
Where are the bonuses?
The bonuses are only available during launch week, if you don't see them here you've missed them.
What if I decide the course is not for me?
If you don't make confident progress from our detailed tuition and support within 30 days then email Mark: [email protected] and your money will be refunded.
Important information about bonuses
Early bird pricing and bonus availability ends Monday March 23 at 9pm EST.
To qualify for this launch offer you must enrol on the Rock Guitar 1970 Vol 1 course between 8am EST Thurs March 19 and 9pm EST Monday March 23, 2020.
All purchasers will be sent a link to the Rock Guitar Students Facebook Group where they must request to join.
All purchasers will be enrolled on Ear Training Bootcamp for Guitarists within 24hrs and emailed a link to the course.
All purchasers will be entered in to the draw to win one of 2 blocks of one-to-one Skype lessons totalling 3 hrs in duration (3x 1hr sessions).
Lessons to be held on a mutually agreed time/date.
All purchasers will be entered into the draw to win 1 year's worth of Ernie Ball guitar strings. (12 pack of strings, either: Regular Slinky 10-46, Super Slinky 9-42, Extra Slinky 8-40, Hybrid Slinky 9-46 or Power Slinky 11-48). The "1 year's worth" statement is based on guitar players who change their strings every month. Your prize pack may last a longer or shorter period depending on your personal string changing habits.
All winners will be notified via email by Thurs March 26, 2020.